Thanks so much for your interest in participating in the Strange Fruit Festival! The Vendor Application Deadline for spring 2023 is March 30, 2023.
Please complete the application form below and our Vendor Coordinator, Marvena, will be in touch after the application closes.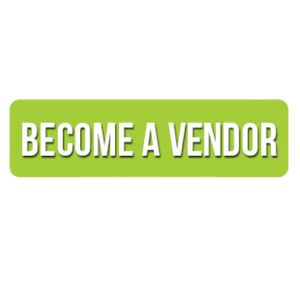 Vendor Information & Application Procedures
Eligibility: All applications received by the deadline are reviewed by the board for acceptance/decline. Resale vendors will not be considered.
Images: Please submit three images of your work and one of your booth and describe each on the application form.
Photo Description: Here is your chance to directly tell us about your work. The more you explain the more it helps us understand your work!
Craft Medium: Please describe your specific medium: jewelry, clothing, pottery, mixed media, etc. and the materials and techniques you use.
Application Fee: There is a non-refundable $20 application fee required.
Fees: The Vendor fee is $75 for Saturday at Lebauer Park during the festival. This fee includes: (1) vendor parking pass. You may purchase more vendor parking passes for $10 each and will have to purchase any additional tickets at the going rate. See the festival website at http://numainstream.com for more information and deadlines for early bird tickets.
Electricity: For electricity another $15 must be added onto your booth fee. Explain in detail your exact electrical needs and please include all amperage draws on all electrical appliances that you will bring. Contact an electrician or the manufacturer if you are not sure. Bring your own extension cords.
Wireless Internet: For access to high-speed wireless internet on-site, a $20 WiFi fee will be added onto your booth fee.
Spaces: Spaces will accommodate a 10 feet x 10 feet booth. If you have an unusual sized tent or booth please indicate its dimensions. Set up is outdoors on grassy and possibly muddy ground with a slight incline. Vehicles cannot be parked at your booth during the festival; however, if conditions allow you may drive up to your booth to load/unload. Bring all your own display materials ( chairs, tables, etc. ), tarps and canopies. Booths are the sole responsibility of the crafts vendor. You must lock up your merchandise at night. Also, please indicate on your application if you have any special placement requests. We will do our best to accommodate those with special needs.
**We have a few 10 feet (front) x 20 feet (deep) spaces available and will consider requests on an individual basis. If you are interested in a larger booth space, please note it on your application but understand you may not receive one. The booth fee for 10 x 20 spaces is $120.
Application Form: Please fill out the application form completely. Incomplete applications will not be considered.
Taxes: It is the sole responsibility of the vendors to abide by all NC state sales and use tax laws.
Deadline & other details: The deadline to be considered for Vending at Strange Fruit Festival is Friday, January 13, 2023. Communications and notifications will take place using email so please be sure to include an email address that you check frequently in your application. If accepted, upon notification you will be sent a link for booth and fee information.